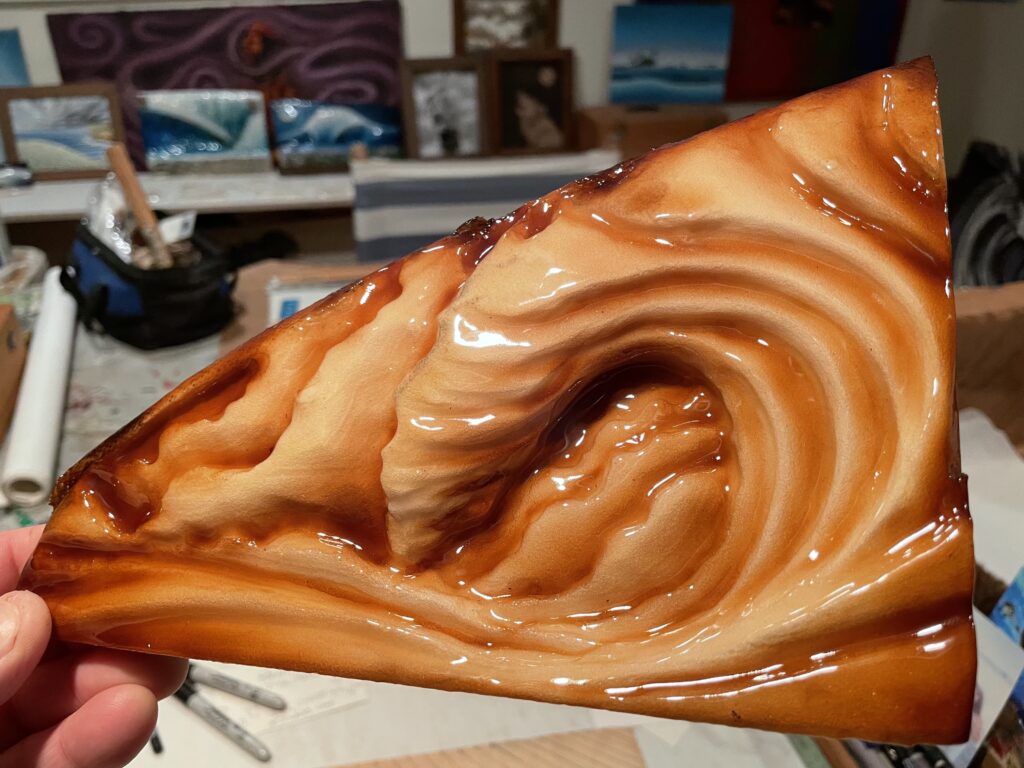 This is an original sculpture made from a recycled surfboard. It was a small piece of an old board, hand-carved, caste with designer resins, airbrushed using urethane toners and clear coat system.
Can be made with either wall mount setup or base mounted.
Price: $400 (+ Shipping)
If you would like to purchase one of these, or, commission a custom sculpture, go to my Contact page and fill out the form and I will get back to you ASAP.